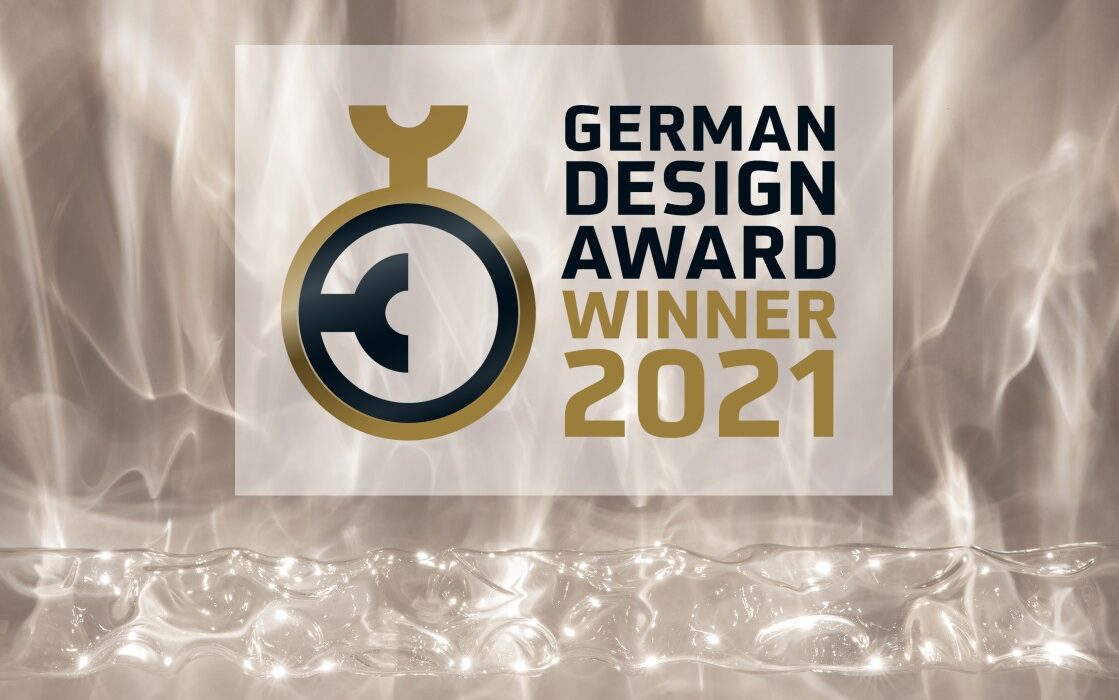 We are pleased to inform you that BE WATER lamp has been awarded the GERMAN DESIGN AWARD 2021 as Excellent Product Design in the Lighting category.
BEWATER lamp on GERMAN DESIGN AWARD 2021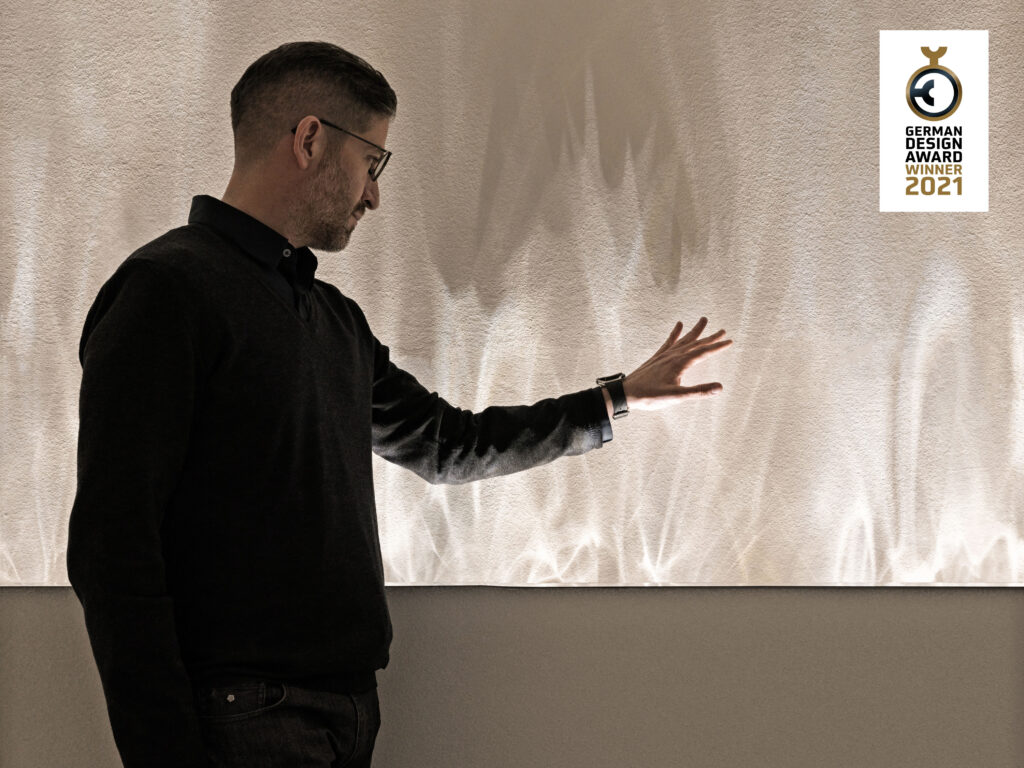 Please read the unanimous statement of the jury below.
The luminaire generates continuously moving light patterns on surfaces, which are fascinating in their elementary manner and endow the rooms with a unique atmosphere without the luminaire itself being visible.