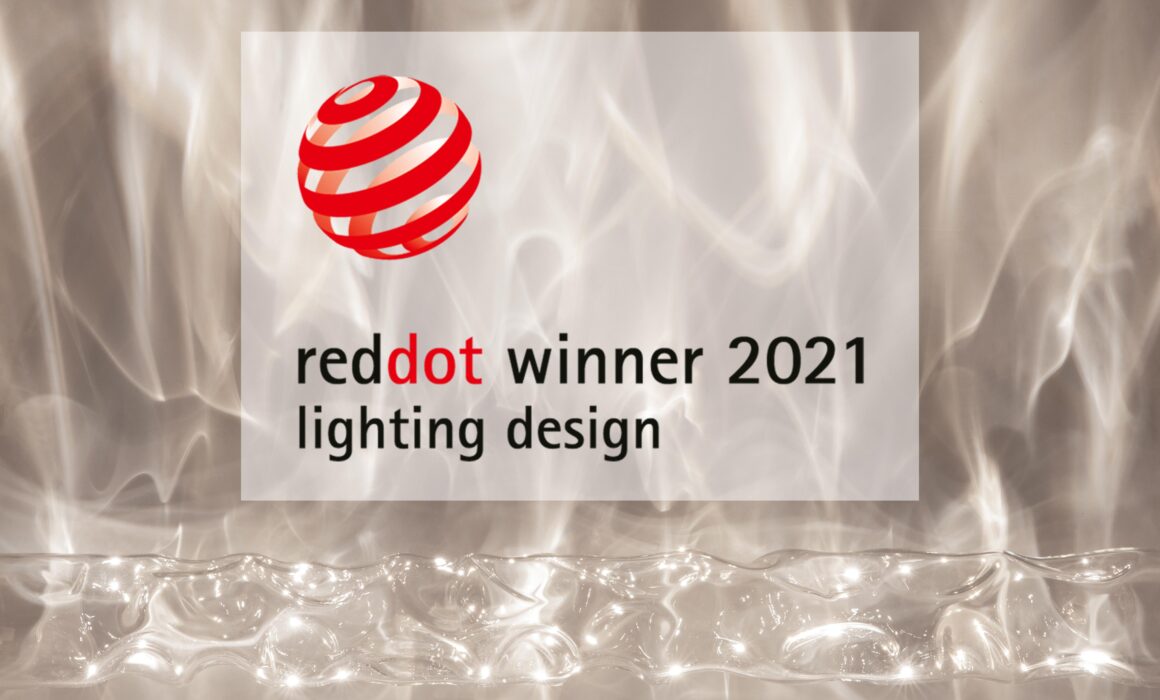 BE WATER lamp designed by Fernando Correa wins Red Dot Award 2021 for high design quality in Product Design.
"The winners of the Red Dot Award: Product Design 2021 was particularly impressive this year. The design of the product is excellent, in terms of both the aesthetic and the functionality. It's not easy to prevail in such a strong field of competitors and to win over our jury […]"

said Professor Dr Peter Zec, founder and CEO of Red Dot.
BE WATER lamp can be seen in the online exhibition on the Red Dot website from 21 June 2021. That date also marks the beginning of the Red Dot Design Week, during which this year's award of WAW COLLECTION will be celebrated online.
From 22 June 2021 to spring 2022, a sample of BE WATER lamp can be seen in the exhibition "Design on Stage" in the Red Dot Design Museum Essen, Germany.
The Red Dot Design Yearbook 2021/2022 comes out in August. The publication provides a comprehensive overview of the state of the art and trends in product design.
BE WATER, IT'S MORE THAN A LAMP, IT'S AN EXPERIENCE
For more information:
PR & Communications
WAW COLLECTION
press@waw-collection.com
Press contact at Red Dot:
Julia Hesse
Senior Manager PR & Communications
j.hesse@red-dot.de