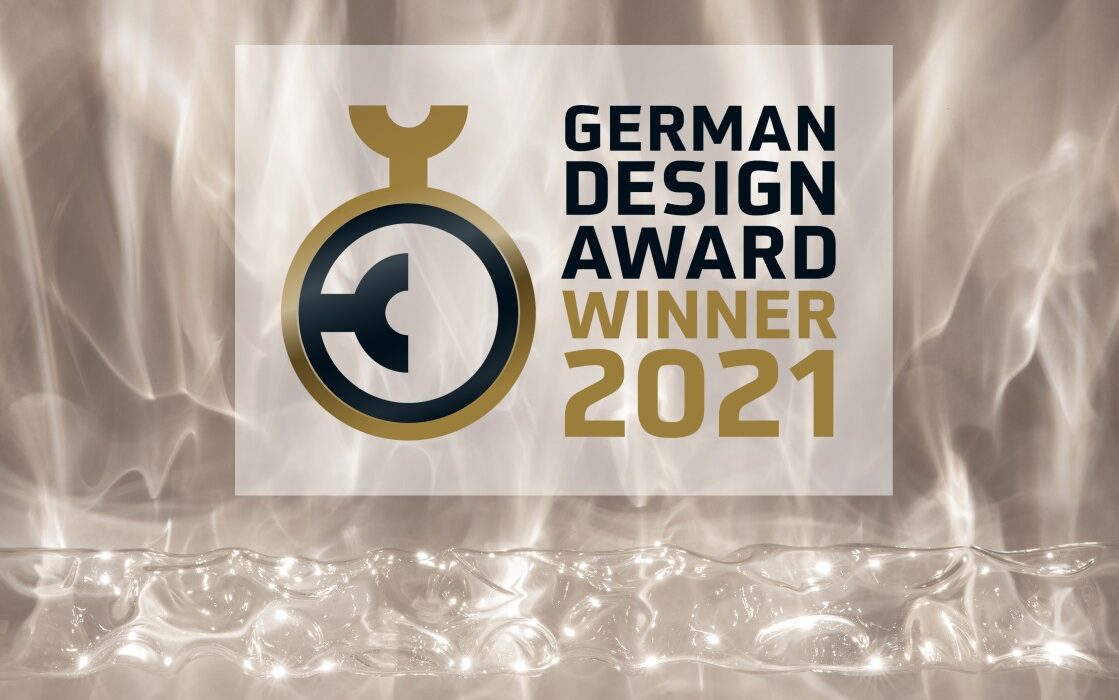 Siamo lieti di comunicarvi che BE WATER lamp è stata premiata al GERMAN DESIGN AWARD 2021 come Excellent Product Design nella categoria Illuminazione.
BE WATER lamp su GERMAN DESIGN AWARD 2021
Il giudizio unanime della giuria è riassunto qui sotto.
"L'apparecchio genera modelli di luce in continuo movimento sulle superfici, che sono affascinanti nel loro modo elementare e conferiscono alle stanze un'atmosfera unica senza che l'apparecchio stesso sia visibile.".