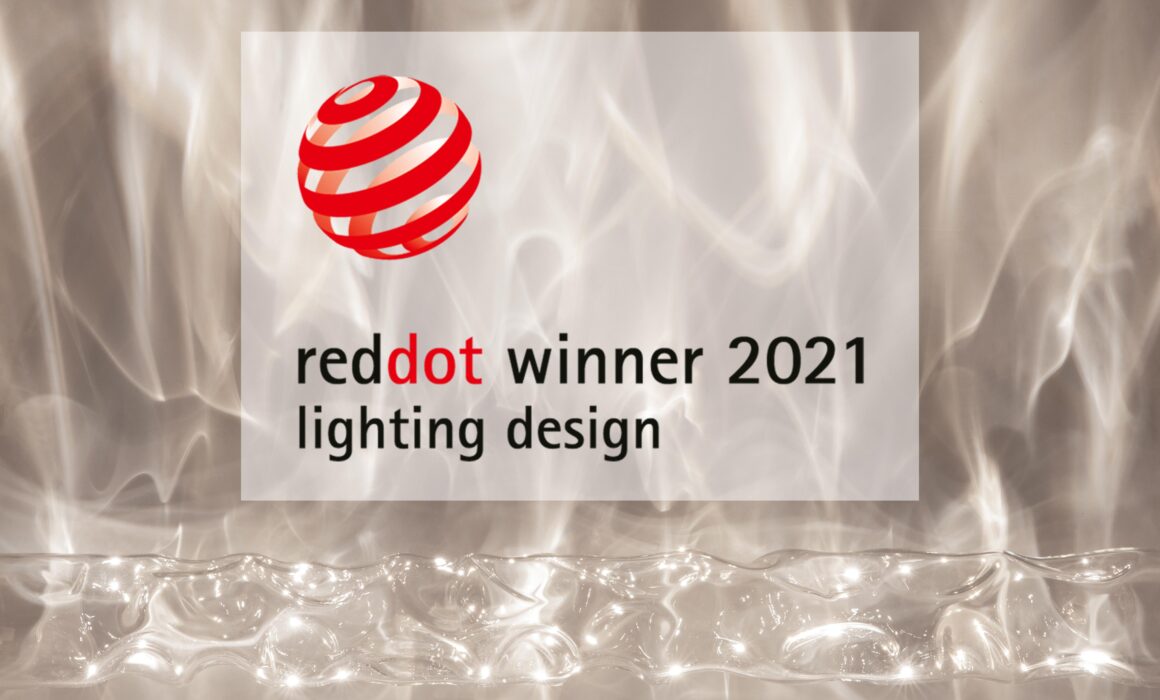 Siamo orgogliosi di annunciare che BE WATER lamp, disegnata da Fernando Correa ha vinto il Red Dot Design Award 2021, come eccellenza di Design nel campo degli apparecchi di illuminazione.
"I vincitori del Red Dot Award: Product Design 2021 è stato particolarmente impressionante quest'anno. Il design del prodotto è eccellente, sia in termini di estetica che di funzionalità. Non è facile prevalere in un campo così forte di concorrenti e conquistare la nostra giuria […]"

-Professor Dr Peter Zec, fondatore e CEO di Red Dot.
BE WATER lamp può essere vista nella mostra online sul sito del Red Dot dal 21 giugno 2021, data che segna anche l'inizio della Red Dot Design Week, durante la quale WAW COLLECTION celebrerà il premio vinto quest'anno.
Dal 22 giugno 2021 alla primavera 2022, un esemplare della BE WATER lamp può essere visto nella mostra "Design on Stage" nel Red Dot Design Museum ad Essen in Germania.
Il Red Dot Design Yearbook 2021/2022 uscirà invece in Agosto. La pubblicazione fornisce una panoramica completa dello stato dell'arte e delle tendenze nel design del prodotto.
BE WATER, È PIÙ DI UNA LAMPADA, È UN'ESPERIENZA
Per maggiori informazioni:
PR & Comunicazioni
WAW COLLECTION
press@waw-collection.com
Contatto stampa al Red Dot:
Julia Hesse
Senior Manager PR & Communications
j.hesse@red-dot.de