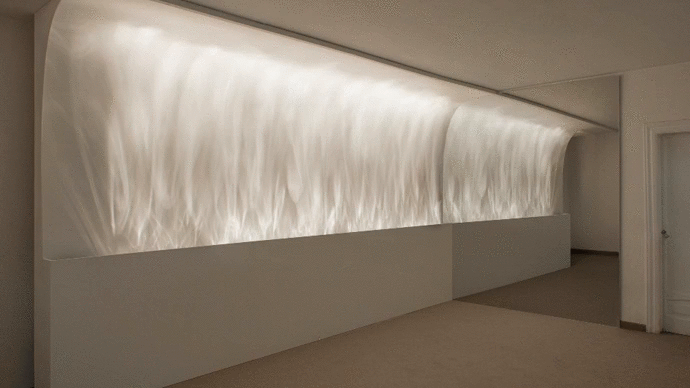 In occasione della MILANO DESIGN CITY, vi invitiamo presso il nostro nuovo showroom, nel cuore del Brera Design District, per presentarvi il nostro premiato prodotto di lancio BE WATER lamp e le sue varianti cromatiche BE FIRE, BE AIR e BE EARTH.
BE WATER Lamp è una lampada decorativa cinetica che emula l'effetto ipnotico che la luce solare crea quando si riflette sulla superficie dell'acqua in movimento.
Saremo lieti di accogliervi all'interno dello spazio dedicato alla lampada, progettato ad hoc per farvi viverel'esperienza multisensoriale di BE WATER lamp.
Dal 28 Settembre al 10 Ottobre @ Via Solferino 11 – Milano.
Aperto dalle 10.00 alle 19.00 (scala destra – piano 4°)
RSVP: info@waw-collection.com
+39 02 36 74 78 35
IT'S MORE THAN A LAMP, IT'S AN EXPERIENCE